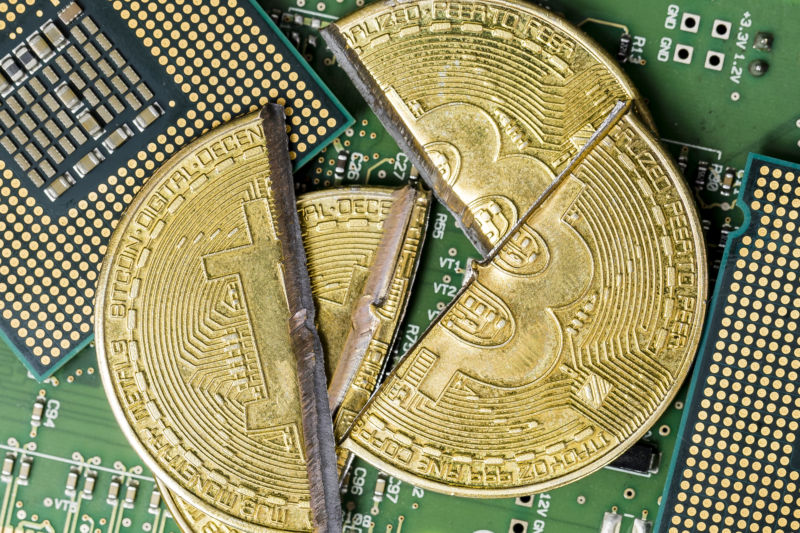 Enlarge (credit: Yu Chun Christopher Wong/S3studio/Getty Images)
A man who, according to federal authorities, ran a fake cryptocurrency Ponzi scheme and pleaded guilty last year to one count of wire fraud is now headed to prison.
On Thursday, Homero Joshua Garza, also known as Josh Garza, has now been sentenced by a federal judge in Hartford, Connecticut, to 21 months in prison, three years of supervised release, and more than $9 million in restitution. The news was first reported Thursday by CoinDesk.
In their sentencing memorandum filed before the hearing, prosecutors were blunt in their assessment of Garza, saying that he "lied to investors and customers and took their money" to the tune of $9 million in losses spread across thousands of people worldwide.