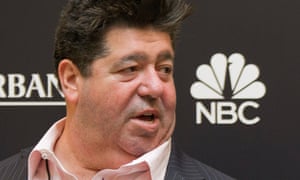 Rob Goldstone has been thrust into the public eye for helping to arrange the meeting between Trump's campaign and the Kremlin – he even checked into it on Facebook
All publicity is good publicity. Unless, it seems, you are a music promoter from Manchester in the UK and the alleged go-between for Donald Trump's election campaign and the Kremlin.
Rob Goldstone appears like a rabbit caught in the headlights in more than 2,500 pages of congressional testimony and exhibits released on Wednesday by the Senate judiciary committee in Washington.
Source: https://www.theguardian.com/us-news/2018/may/16/rob-goldstone-trump-tower-meeting