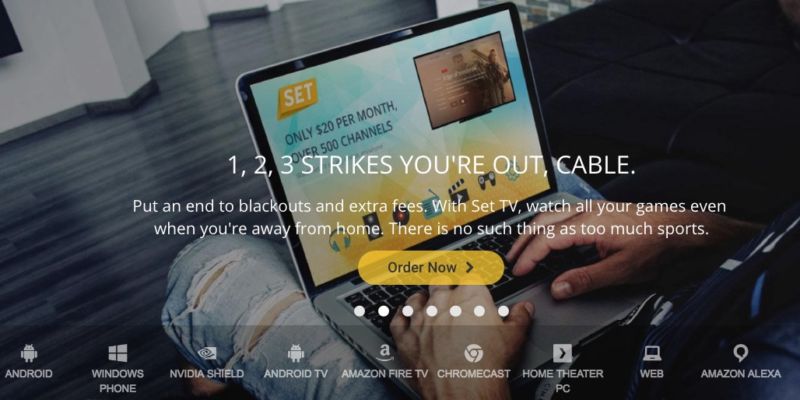 Enlarge / Set TV's website. (credit: Set TV)
Netflix, Amazon, and the major film studios have once again joined forces to sue the maker of a TV service and hardware device, alleging that the products are designed to illegally stream copyrighted videos.
The lawsuit was filed against the company behind Set TV, which sells a $20-per-month TV service with more than 500 channels.
"Defendants market and sell subscriptions to 'Setvnow,' a software application that Defendants urge their customers to use as a tool for the mass infringement of Plaintiffs' copyrighted motion pictures and television shows," the complaint says. Besides Netflix and Amazon, the plaintiffs are Columbia Pictures, Disney, Paramount Pictures, Twentieth Century Fox, Universal, and Warner Bros.