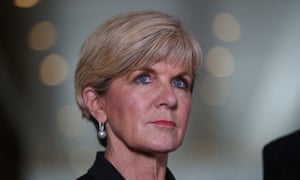 As fallout from the spy poisoning scandal continues, the government is still working on getting its company tax cuts through the Senate
10.55pm BST
It's not the first time Australia has expelled a diplomat – in 1991, we expelled an Iraqi diplomat for "security reasons".
And in 1988, Australia closed the Yogoslav Consulate in Sydney, after a security guard was alleged to have shot and wounded a Croatian protester.
10.44pm BST
It's pretty safe to say that Australia is going to follow its allies in expelling Russian diplomats today, but it is not confirmed.
There are quite a few boxes to be ticked off as you expel a diplomat, so it's not as if the government can confirm it to the media, before they have met all their Vienna obligations.
Source: https://www.theguardian.com/australia-news/live/2018/mar/27/politics-live-turnbull-shorten-coalition-labor-tax