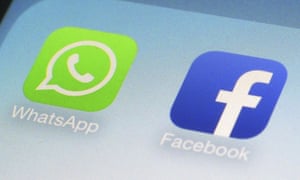 Data protection watchdog forces firm to sign an undertaking declaring it will not share user data with parent company before GDPR
The UK's data protection watchdog has concluded that WhatsApp's sharing of user data with its parent company Facebook would have been illegal.
The messaging app was forced to pause sharing of personal data with Facebook in November 2016, after the Information Commissioner's Office said it had cause for concern. The ICO opened a full investigation into the matter in August that year.