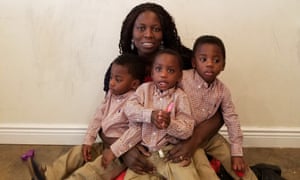 The US is the most expensive nation in the world in which to have a baby – and it may factor into thousands of bankruptcies each year
Stella Apo Osae-Cwum and her husband did everything by the book. They went to a hospital covered by insurance, saw an obstetrician in their plan, but when her three sons – triplets – were born prematurely, bills started rolling in.
The hospital charged her family $877,000 in total.