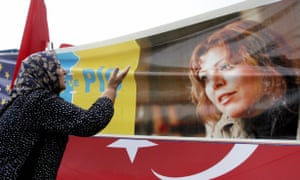 When The Bastard of Istanbul was published in Turkey in 2006, the author was accused of insulting her homeland. Sadly, things have been getting worse since then …
When BBC Radio 4 asked to feature my novel The Bastard of Istanbul in its Reading Europe season this month, I found myself reflecting on the cultural and political journey that my motherland, Turkey, has undergone in the years since the book was published.
The novel came out in Turkey in 2006. It tells the story of a Turkish family and an Armenian-American family, mostly through the eyes of four generations of women. It is a story about buried family secrets, political and sexual taboos, and the need to talk about them, as well as the ongoing clash between memory and amnesia. Turkey, in general, is a society of collective amnesia.
Source: https://www.theguardian.com/books/2018/jan/13/elif-shafak-nations-dont-always-learn-from-history