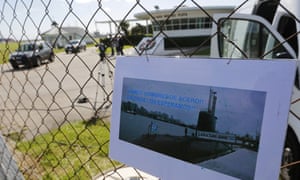 The ARA San Juan went missing with 44 crew members on board four days ago, in a vast potential search area
A vast search by a multinational task force for an Argentinian submarine that went missing in the South Atlantic with 44 crew members four days ago has so far failed to provide any clues as to its possible location.
The hope that arose from seven failed satellite calls detected Saturday morning, which Argentina's defence ministry at first said could be from the missing submarine, is also dimming fast. The government said Sunday said it cannot confirm that the attempts came from the ARA San Juan.